Software development for Clients and Sales Management
Every business success is dependent on three words i.e. Sales, Sales, and Sales. More sales you make, more is the success. For the same, you need clients, delivery infrastructure, raise invoices, collect payments, and client retention. Along with maximization of Sales, business need to work simultaneously on maximizing profits, which is easily possible when you have proper Sales Management Software system in place. Here we develop Sales Management Software system having great features to help you out in fulfilling your mission.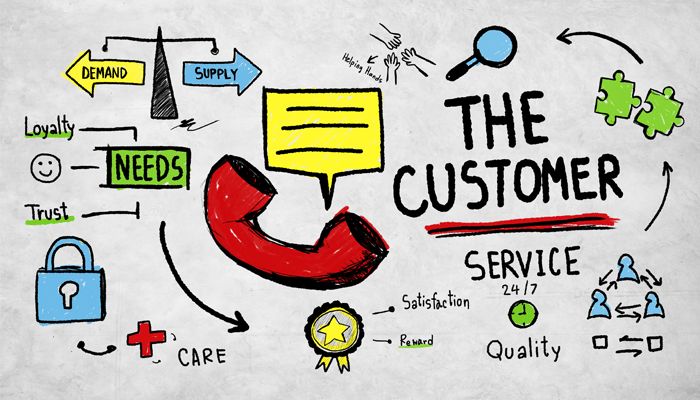 Adding Clients, their delivery locations, Project Sites, Contact Persons, Contract Details, and available Tax exemptions.
Record customer's DOB, Marriage Anniversary, and Photo; Wish clients on special occasions like Birthday, Anniversary, and Festivals.
Interact with client by way of Email (with/without Outlook), and SMS (via GSM Phone or SMS Gateway); Use pre-drafted templates for quick communication.
Maintain a phone log where you can record information about the calls being made to or received from customer.
Import/export contacts detail into different formats like Excel, CSV, and VCF file (compatible with google contacts).
Plot Customer addresses on Google Map for Goe analysis, and retrieval of by-road distance and map (based on longitude/latitude as well as Zip Code) for faster deliveries.
Generating Quotation, Applying Quick Discounts, Pricing Analysis, Quotations in form of Tenders, Quotation Printing, and email them right from the system.
Develops online portal for vendors to provide best pricing on material requirement for a tender and according finalise the price for a tender.
Perform complex costing for tenders in Microsoft Excel and auto derive final pricing into the software system.
Generating final Contracts, automated signing of contracts, protecting contracts from changes.
Adding Sale-Order/Work-Order in system with all kind of details like items, pricing, discounts, taxes, and shipping address etc.
Processing of Purchase Orders from Clients (Manual addition, loading from accounting package, loading from Online portal like eBay, Amazon, etc).
Adding facility to conduct long term research based projects, adding periodic data on research, data analysis tools and preparation of reports on findings.
Development of web-portal specifically for interaction with client, auto retrieval sale-orders in system as placed on online portals.
Prepare for Shipment, Printing Pick-lists for today, Printing Packaging Slips/Labels (Client Address etc for Deliveries).
Automatic integration with courier service API to generate shipment tracking number online, automated fee calculation based on weight and distance, printing of shipment stickers online for faster delivery process.
Recording credit limit for client, loan-payoff capability parameters, budget allocation to their jobs, collections, credit & budget monitoring.
Generating Invoices, Sending notifications to Clients about Shipment/Invoice, Collection of pending amounts.
For automated collection of periodic invoices, integrates system with bank's clearance house.
Generation of various reports in form of PDF/PPT/DOC via way of smart tag parsing, and auto emailing them to clients.
Pay Excise Duty, Sale Tax, Service Tax or GST, as applicable only, and Claim Taxes on exemptions paid etc.
Performance reports and analysis on the bases of Sales-Representative, Product/Item/service, Machine, Employee, Client, and Geo Region;


Develops feature for After Sales Support to record customer complaints, issuing them tickets numbers, closing tickets, and their quality check,
Exporting Financial Transaction to Standard Book Keeping (Financial Accounting) Software like Quickbooks, PeachTree, MAS90, and Microsoft Dynamics.
Feauture for running email/sms based marketing campaigns, importing campaign contacts data from CSV, and collection of contacts via web crawling.