Extreme Programming using Microsoft Access VBA
Microsoft Access and Microsoft SQL Server in combination are extensively serving small business since 1997 in getting their business processes automated and staying ahead in this competitive world. In the same timeline, we are offering our software/database development services since 1998. We have exposure of all the flavors of MS Access (Access97 to latest one).
What makes Microsoft-Access king of small businesses is its legendary powers of customization. One can use any database product to create a list of customer orders, but Microsoft Access is the only database which offers you facility to easy build a fully featured user interface (Form/Page/Report) in a matter of few click or few seconds. Microsoft Access can extend its capability by connecting with all possible data sources.
There is hardly any business which does not use Microsoft Access (along with MS-Word/MS-Excel/Outlook). What makes us most demanding talent in case of office automation is our ability to use the best offered features of Microsoft Access & Microsoft SQL Server and stitching them nicely with MS-Word/MS-Excel/MS-Outlook so as to fully automate all kind of business processes, ultimately leading to building of a smarter software solution.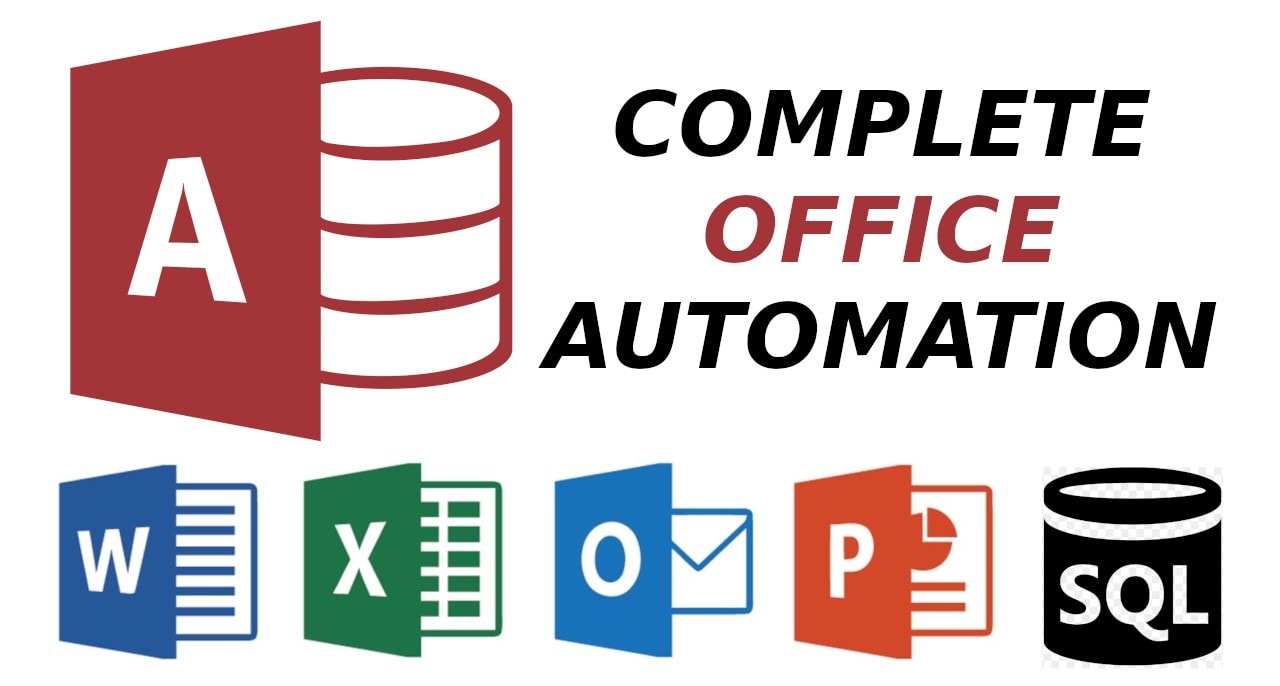 MS-Access-VBA, Macros & SQL-Server belongs to our core capabilities.
Using MS Access & SQL Server as development platform since 1998.
Exposure to all the flavors of MS Access (Access 97 to Access 2019) & SQL Server (7 to 19).
Strong hold on C#, ASP.Net, HTML5, CSS, PHP, and Rest-API.
Expertise in designing interactive Reports, Forms, Labels with Professional Look and Feel.
Proficiency in Sending/Reading emails via Outlook as well as without Outlook.
Proficient in importing/exporting data to/from Excel with all data checks.
Proficiency in auto creating Word Documents/Letters/Emails via dynamic parsing of Smart-Tags.
Expertise in Google Map integration (Single point, Multiple points, adding tags etc).
Thorough experience in developing and integration 3rd Party tools, DLLs, OCX, ActiveX Controls for various purposes like PDF Factory, CHado Text, DBPix, Create PDF, Scanner Setup, Map Point and ActiveExpert Toolkit etc.
We use ASP.Net for developing Web-Applications with a purpose to provide interface for external stake-holders like clients and vendors.
Develop smart Document Management Systems.
Strong hold on Book Keeping, Accounting, and generating business KPIs.
Sound exposure of almost all kind of business domains (Manufacturing, Trading, and Service Sector). Served almost 400+ business types.
Developed 1000+ small/big solutions using MS Access as front-end having MS SQL Server as well as MS-Access as backend.
Extensive experience in development of multi-user based applications using SQL-Server as backend.
Strong exposure to development of hybrid applications using MySQL, VB.Net, ASP.Net, PHP, VB-Script, and Java-Script.
Developed 100+ MS Access based applications to run on mobile (Microsoft Surface Pro).
Developed 100+ applications having SQL Server as backend in Sharepoint, Cloud Hosting, Microsoft Azure, and AWS.
Developed 100+ applications having MySQL as backend in Cloud Hosting, Microsoft Azure, and AWS.
Worked widely on converting Excel Spreadsheet in Access bases multi-user system.
Upgrade the older version of MS-Access based application to work over newer version of MS-Access or can even move the application to .Net Framework if desired. Upgraded 250+ applications from older version of MS-Access to latest version of MS-Access.
Our solution-oriented approach enables us to deal with any challenge irrespective of the problem type/size.
We formulate Complete, Usable, Smart, Robust, Flexible, Scalable, Configurable, Customizable, Integrated and Secure Software Solution.
Currently, whatever project I work on, there is very small portion of project which may require me to study further or challenge me on how to get the work done, because more than 95% of the work is of type which I have already done in the past.